No it does not take seconds to break
Unless you have:
❁ Enchant Poison + EDP + Provoke
❁ Lord Knight Card (for headgear)
❁ Abyss Armor (Gloom Under Night Card)
❁ Liberation Ice Pick [1] (Abysmal Knight Card)
❁ Quadruple Arta's LKH or any [4] slotted headgear (Vanberk Card)
Plus you have to consider the number of breakers surrounding the emperium.
Other than these items, cards, and equipments the emperium won't take seconds to break.
Potion pitcher, Slim potion, Heal, and Sanctuary skills already takes effect and regenerates it's HP.

_________________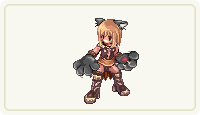 Kapow!